Downton Abbey-A New Era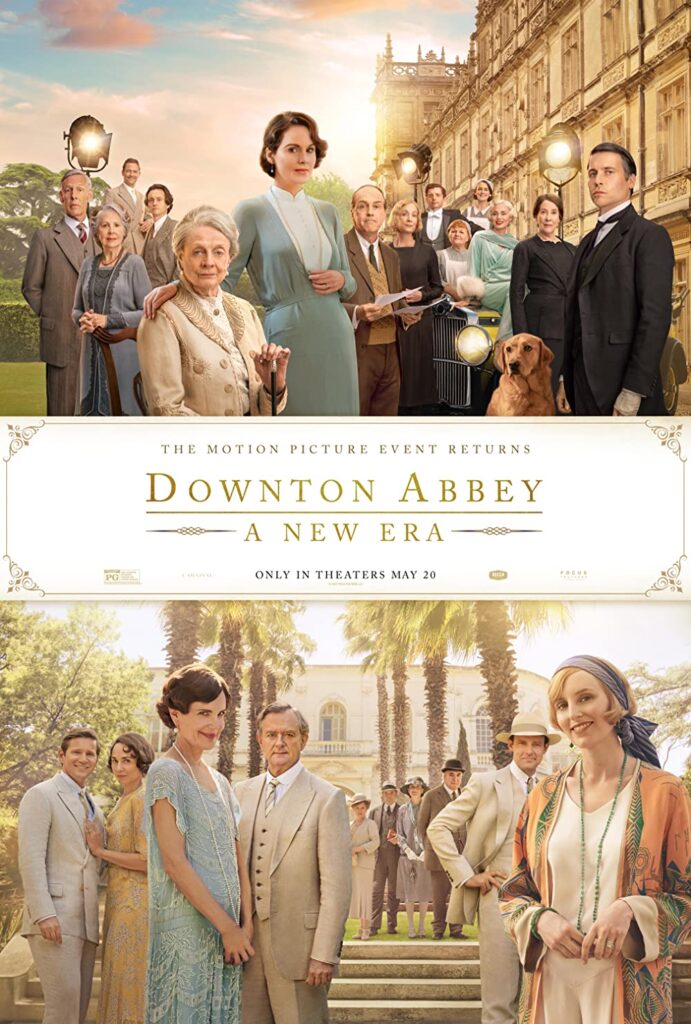 Rated PG – Drama/romance – 2 hr 4 min
The Crawley family goes on a grand journey to the South of France to uncover the mystery of the dowager countess's newly inherited villa.
No pre-sale of tickets
– We only sell tickets the day of the show
– We do not sell tickets online
– We do not reserve tickets.
Box office opens 45 minutes before showtime.
This movie does feature visually and hearing impaired capabilities.
Regular Showtimes:
May 20 Friday, 3 pm matinee
May 21 Saturday, at 3 pm with captions & 7 pm
May 22 Sunday at 3 & 7 pm*
Closed Monday and Tuesday
May 25 Wednesday at 3 pm & 7 pm
May 26 Thursday* at 7 pm
May 27 Friday at 3 pm AND 7 pm – EXTRA SHOW!
*Sunday and Thursday are Safer days. You must provide proof of vaccination to purchase tickets. A photo of your card is acceptable.
We want you to feel comfortable!
We have installed a plexiglass barrier at the concession counter. Two air purifiers have been installed in the auditorium. All touch points are sanitized, including door handles, bathroom faucets, counters, etc. We have hand sanitizer available. We are following CDC guidelines. According to the CDC, our current community level is MEDIUM, therefore masks are not required. Immunocompromised people are recommended to wear a mask.