August 12-18 Where the Crawdads Sing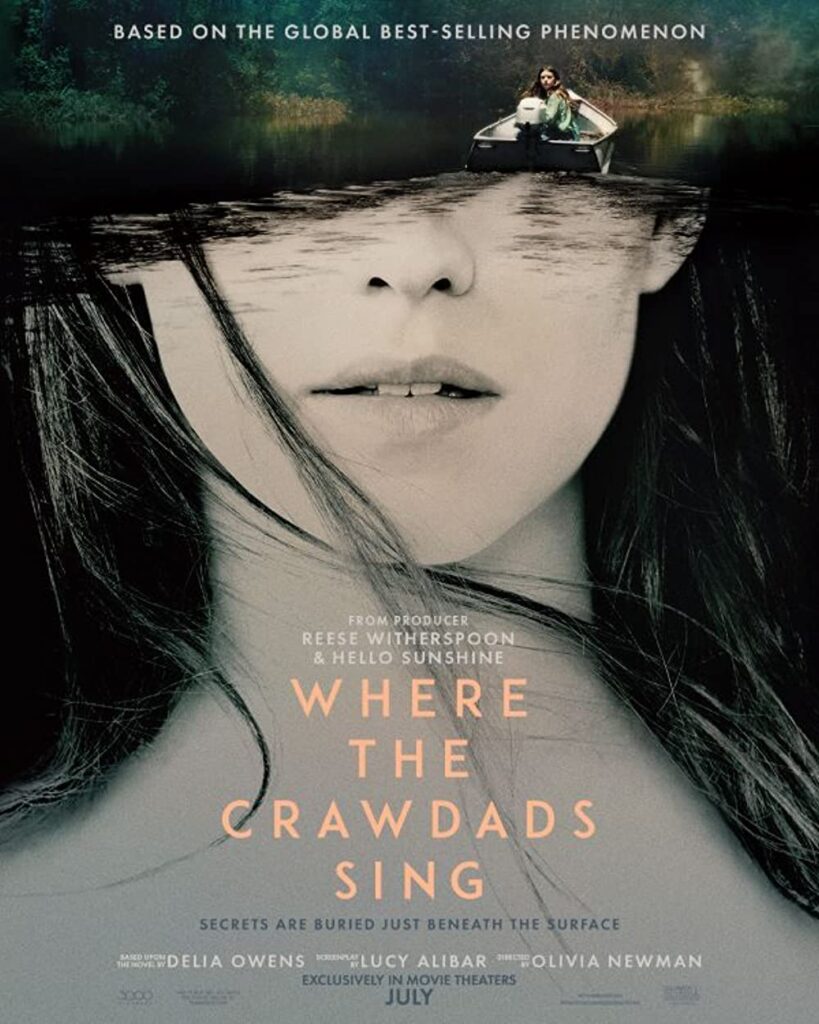 PG13 ‧ Drama ‧ 2h 5m
Abandoned as a girl, Kya raised herself in the dangerous marshlands of North Carolina. For years, rumors of the marsh girl haunted Barkley Cove, isolating the sharp and resilient Kya from her community. Drawn to two young men from town, she opens herself to a new and startling world. However, when one of them is found dead, Kya immediately becomes the main suspect. As the case unfolds, the verdict as to what happened becomes increasingly unclear, threatening to reveal many secrets.
This movie does feature visually impaired accessibility
SHOWTIMES FOR THIS FILM:
Friday, August 12 at 3 pm
Saturday, August 13 at 3 pm & 7 pm
Sunday, August 14 at 3 pm & 7 pm*
Closed Monday and Tuesday
Wednesday, August 17 at 3 pm & 7 pm
Thursday, August 18 at 7 pm*
*Sunday and Thursday are Safer days. You must provide proof of vaccination to purchase tickets. A photo of your card is acceptable.
No advance ticket sales
We do not sell tickets online
We do not reserve tickets
Box office opens 45 minutes before showtime.
We want you to feel comfortable!
We have installed a plexiglass barrier at the concession counter. Two air purifiers have been installed in the auditorium. All touch points are sanitized, including door handles, bathroom faucets, counters, etc. We have hand sanitizer available. We are following CDC guidelines. According to the CDC, our current community level is LOW, therefore masks are not required. Immunocompromised people are recommended to wear a mask.
If you do not agree with our Safer Day practices, we welcome you to go to another theater that has no requirements. All theaters have experienced great losses due to the pandemic and they need business to stay solvent. We have found that our Safer Days practices have helped us achieve MORE business.