The Woman King – Sept 30 – Oct 6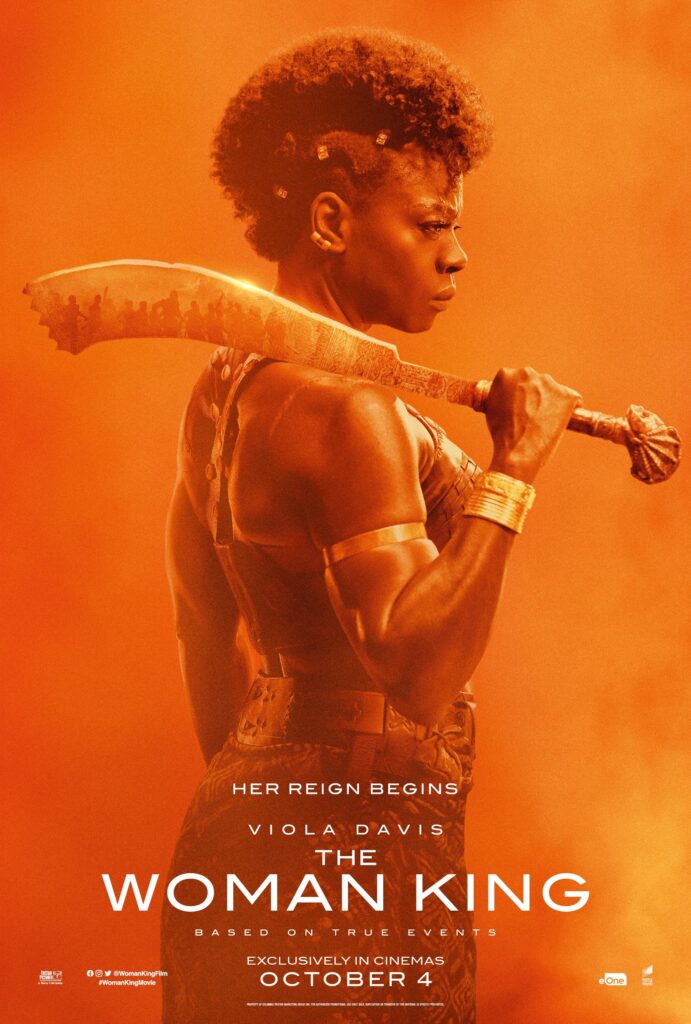 PG13 ‧ Action/drama‧ 2 hr 14 m
In the 1800s, a group of all-female warriors protects the African kingdom of Dahomey with skills and fierceness unlike anything the world has ever seen. Faced with a new threat, Gen. Nanisca trains the next generation of recruits to fight against a foreign enemy that's determined to destroy their way of life.
This movie does feature visually impaired accessibility and Saturday matinee includes captions.
SHOWTIMES FOR THIS FILM:
Friday, September 30 at 3 pm
Saturday, October 1 at 3 with captions & 7 pm
Sunday, October 2 at 3* & 7 pm
Closed Monday & Tuesday
Wednesday, October 5 at 3 & 7 pm
Thursday, October 6 at 7 pm
* Sunday matinee is the only show to require proof of vaccination.
No advance ticket sales
We do not sell tickets online
We do not reserve tickets
Box office opens 45 minutes before showtime.
We want you to feel comfortable!
We have installed a plexiglass barrier at the concession counter. Two air purifiers have been installed in the auditorium. All touch points are sanitized, including door handles, bathroom faucets, counters, etc. We have hand sanitizer available. We are following CDC guidelines. According to the CDC, our current community level is LOW, therefore masks are not required. Immunocompromised people are recommended to wear a mask.
If you do not agree with our Safer Day practices, we welcome you to go to another theater that has no requirements. All theaters have experienced great losses due to the pandemic and they need business to stay solvent. We have found that our Safer Days practices have helped us achieve MORE business.