Just Mercy
February 21 – 27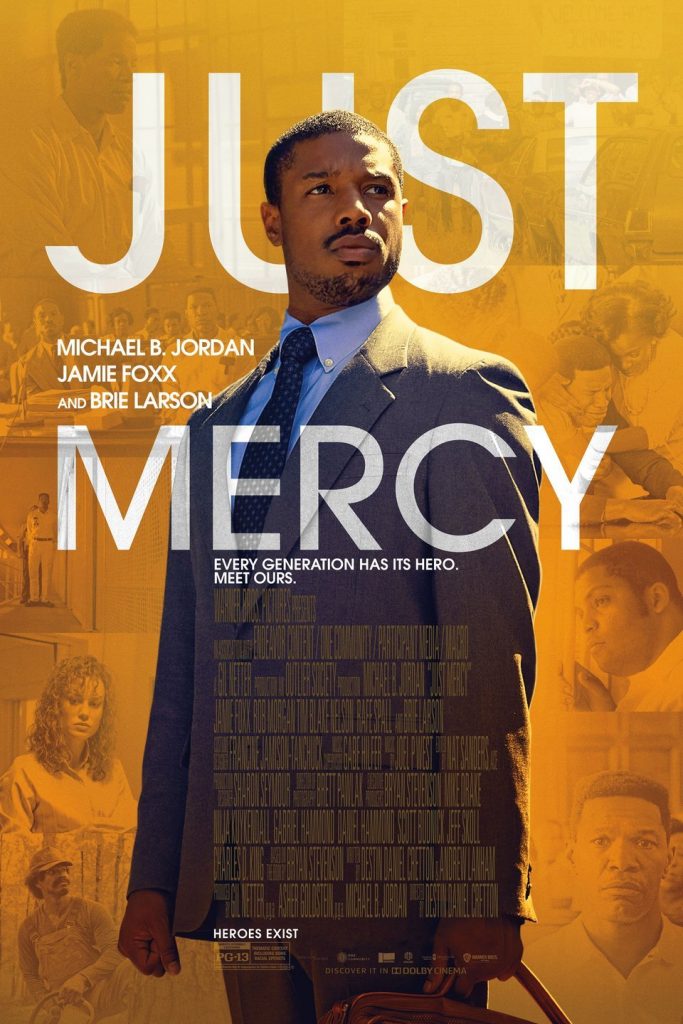 PG – 13 Run time: 2 hours 17 minutes
After graduating from Harvard, Bryan Stevenson heads to Alabama to defend those wrongly condemned or those not afforded proper representation. One of his first cases is that of Walter McMillian, who is sentenced to die in 1987 for the murder of an 18-year-old girl, despite evidence proving his innocence. In the years that follow, Stevenson encounters racism and legal and political maneuverings as he tirelessly fights for McMillian's life.
This movie does feature visually impaired (AD) and hearing impaired capability. (CC) Please contact us using the contact form on this page at least one day in advance to request captions or call 603-554-7999 or use the Contact Us Tab above. This gives us time to inform our patrons of the captioning in advance.
Schedule
Friday – 7 pm
Saturday – 2:30 & 7 pm
Sunday – 2:30 & 7 pm Matinee being shown with captions
Monday CLOSED
Tuesday CLOSED
Wednesday – 2:30 & 7 pm
Thursday – 7 pm
MATINEE – All tickets $7.00
If you're looking for future movies, please click on the
COMING SOON tab above.
Doors open 45 minutes before show time.
NOTE: Trailers begin at 2:20 pm and 6:50 pm; the movies start ON TIME at 2:30 pm and 7:00 pm, so please plan accordingly. This means if you're perpetually late to the movies, thinking "oh there's always so many previews" you're gonna miss the beginning, and you'll be doing the 'movie theater walk of shame'. You'll be glad it's dark in there. Plus, you missed the previews! It's nice to see what's coming!
Refund Policy
If you purchase a movie ticket for a friend who hasn't arrived yet, and that friend also purchases a ticket, you will not be entitled to a refund. Our policy clearly states on the concession board "All Sales Final". Please make your ticket purchasing plans ahead of time; we cannot be held responsible for double purchases. Plus today you've got the technology. Call, email, text your friend. Avoid the snafu. It will make your generosity that much better!
CAMERAS & RECORDING DEVICES



The use of cameras or recording devices of any kind is strictly prohibited inside the theater, no matter what. Aunt Mildred will have to come see the movie. Don't record a portion of it for her because she went out with the girls tonight, or you'll be publicly shamed AND asked to delete your recording. Yep, that's what happens and you get reported. For real.