Whatever you want!
Private rentals available.!
The theater is closed to public screenings.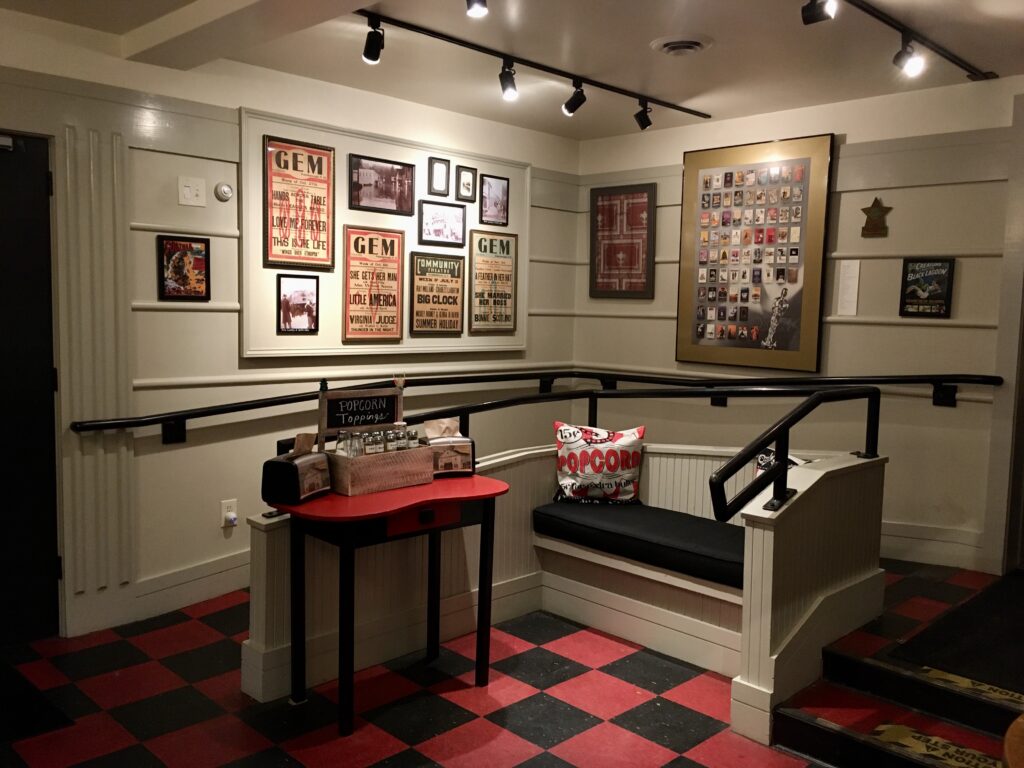 Please go to the Theater Rentals page to find out about renting the theater for a private event! Affordable prices! Family fun the COVID-safe way!
What about safety?
Masks are required while in the lobby.
Please arrive wearing a mask or one will be provided for you.
We have installed a plexiglass barrier at the concession counter. All staff (that's just us since we have no employees) will be wearing masks and disinfecting our hands between food and money exchange. Since we are not open for public screenings, between rentals we will be moving the air out of the building via a fan and open doors. We require one hour between rentals. After each show, each armrest will be disinfected/sanitized. All touch points will be sanitized, including door handles, bathroom faucets, counters, etc. We have hand sanitizer available.
We're staying alive…thanks to you!