We are still offering private theater rentals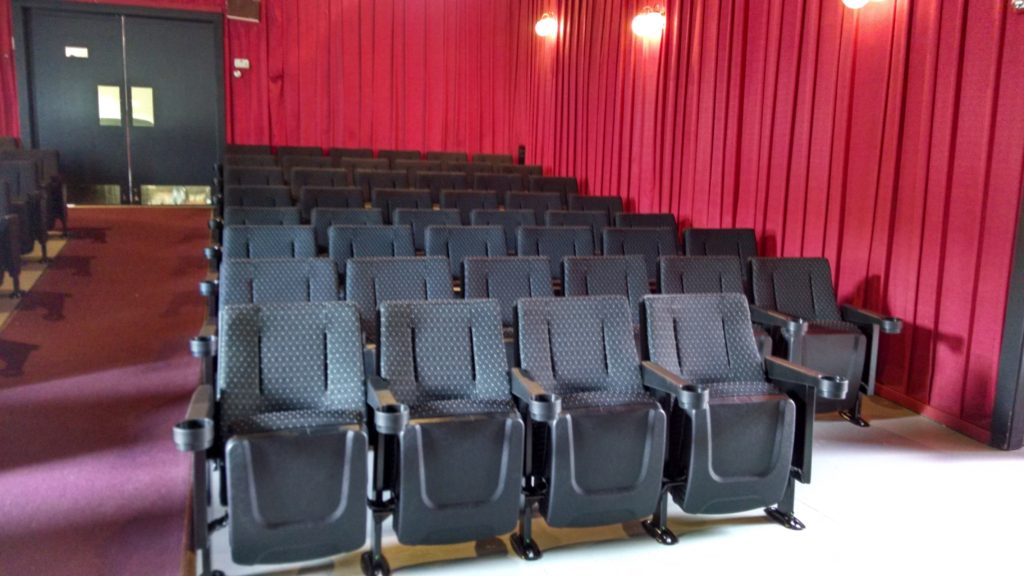 for only $100!
We are still renting the theater with deep discounts. Price is $100 for a three hour rental, up to 10 people. $125 for 11-20 people. Children's birthday parties under 10 years old- $200 due to the extra cleaning required.
Rental days/times:
Saturday & Sunday at 11 am
Monday, Tuesday and Friday at 7 pm
You pick the movie! Provide a DVD  or use your phone's streaming apps. If viewing the movie currently showing: admission prices for each person apply, and private rental price drops to $75.
Birthday parties! 
The most memorable date ever!
Family events!
Fun with close friends!
Covid Safe!!!
*Booking and licensing fees will apply to a public performance if a movie is shown.  A public performance is a performance in a public place (like ours) where the number of people present exceeds that of one family and their direct acquaintances. These prices only apply to private rentals for a small group. Inquire for more information regarding copyright distribution and larger events. 
Special couples package
Stretch out and relax! Private rental of theater,  plus use of two large micro-fiber bean bag chair loungers, a large organic popcorn and two drinks of your choice. $100 for three hours
Contact us to reserve now
We've been having problems receiving mail from the contact page. Until this is fixed, please email me directly at pbrotheatre at gmail.com. (@ sign purposely removed here to avoid the bots, but you'll have to include it when you enter in the email address)  You can also call or text me: 603-554-7999 ~Vanessa