Huge Discounts!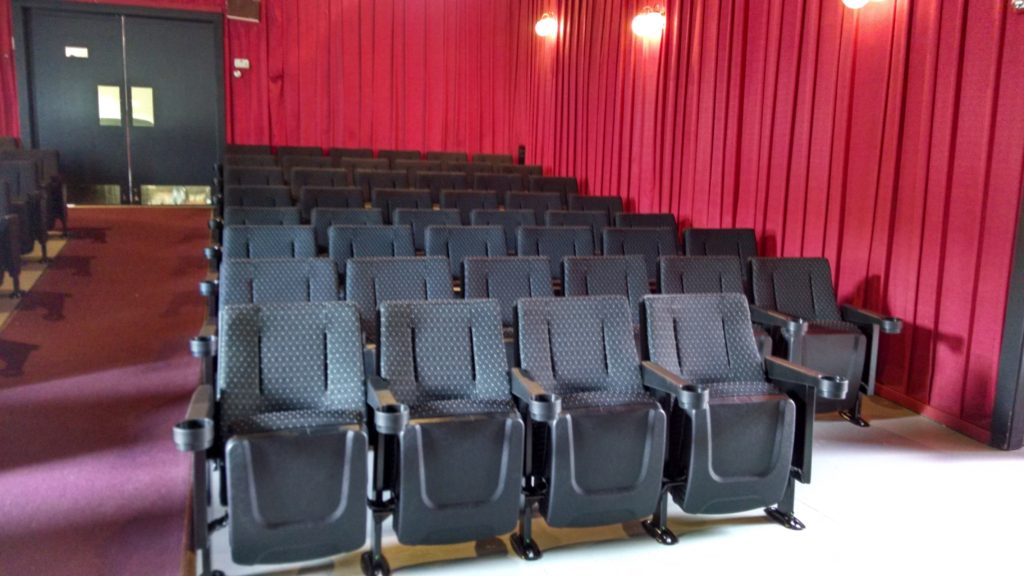 Rent the theater for a private party event! The theater will be your private venue.
$75 for a family under 10 people
Birthday parties! (no age limit)
The most memorable date ever!
Family events!
Fun with close friends!
Covid Safe!!!
Perfect for your 'quaranteam'
Renting the theater during these unprecedented times will assist us in surviving this span of months to a year of no new releases and no public viewings. We need your support. We are a small, one screen, independently owned cinema. We do not have the financial resources to close the theater for up to a year, so your support is critical to keeping the theater alive and sustained until we can open safely. The studios will need us to show their movies once this pandemic has cleared. Let's make sure we are still in business when that time comes. Thank you for your support.
For a larger group, ask me for details. We will work with you.
*Booking fees may apply
Contact Vanessa using the Contact tab above or by calling  or texting 603-554-7999. *If no response using the contact tab, it means that email went to my spam folder. Please call me! 
The Peterborough Community Theatre makes its facility available to private groups during non-operating hours.
Permitted uses: community events, business meetings, fundraisers, birthday parties , anniversaries, special events.
For large event bookings, reservations are tentative until the completed Policy & Agreement and down payment of 50% are received and accepted by Peterborough Community Theatre.
Film rental licensing fees are the responsibility of the rentee if applicable. 
Regular price: Private rentals $125/hr. Non-profits with 501c3 status $70/hr. The hourly rental fee includes the time you need for pre-show set-up and wrap-up/cleaning, plus the screening time. Now until we re-open for public showings, see special pricing above! Prices have been slashed!
If you have any questions, feel free to email us here: http://pctmovies.com/contact-us/.  *If no response using the contact tab, it means that email went to my spam folder. (My email is out to foil me) Please call  or text me! 603-554-7999 ~Vanessa