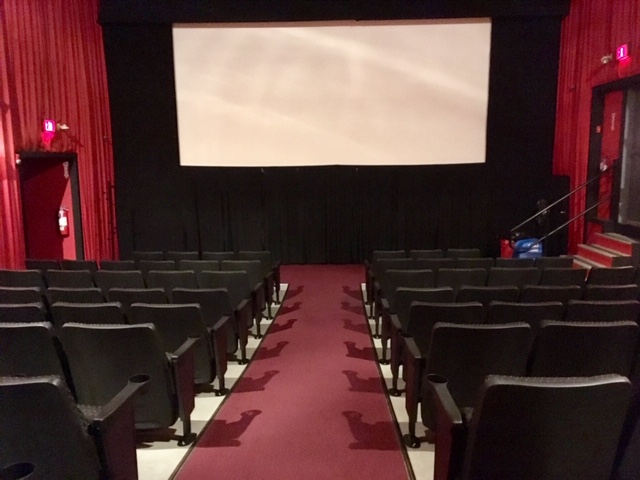 We plan on reopening on July 2nd! Stay tuned for our theatrical pick! We will announce it on this page very soon.
Until then…
Going to the movies these days means renting the theater!
It's never been cheaper to rent a movie theater and have it all to yourself.
Private Theater Rentals
Now is the time to rent the theater exclusively for your group! We still have some bookings left through June 30th. Starting July 2nd, we will be offering a hybrid model with regular public showings within our normal schedule, plus private rentals throughout the week during the day, seven days per week. Most of these available times will be matinees, except for Monday and Tuesday, when we will be able to offer 11 am, 3 pm, and 7 pm rentals. 
Contact Vanessa using the contact page to request a reservation for your private party. Get more information by clicking the Theater Rentals tab above. 
Support your local independent theater and help us bridge these uncertain times. We need your support and assistance in order to keep our doors open to the public when this pandemic has cleared.