Guardians of the Galaxy Vol. 3 through June 8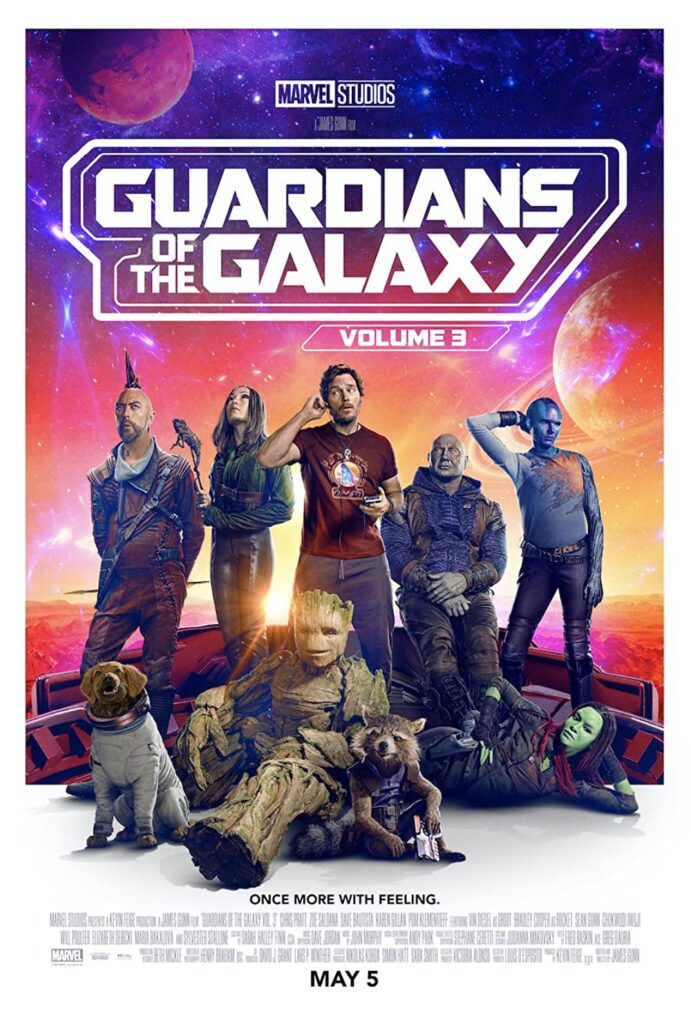 Rated PG13 – Sci-Fi/Action – 2 hrs 29 minutes
Still reeling from the loss of Gamora, Peter Quill must rally his team to defend the universe and protect one of their own. If the mission is not completely successful, it could possibly lead to the end of the Guardians as we know them.
This film features audio descriptions for the visually impaired, and open-captioning for the hearing impaired.
REGULAR SHOWTIMES
Friday June 2 at 3 pm with captions
Saturday June 3 at 3 & 7 pm
Sunday June 4 at 3 & 7 pm
CLOSED MONDAY AND TUESDAY
Wednesday June 7 at 3 & 7 pm
Thursday June 8 at 7 pm
This movie does feature hearing and visually impaired capability. If captioning is desired, contact the theater owner at least one hour before showtime. Go to the Theater Info tab above > Hearing and Visually Impaired page for more information
No advance ticket sales
We do not sell tickets online
We do not reserve tickets
Box office opens 45 minutes before showtime.