My Big Fat Greek Wedding 3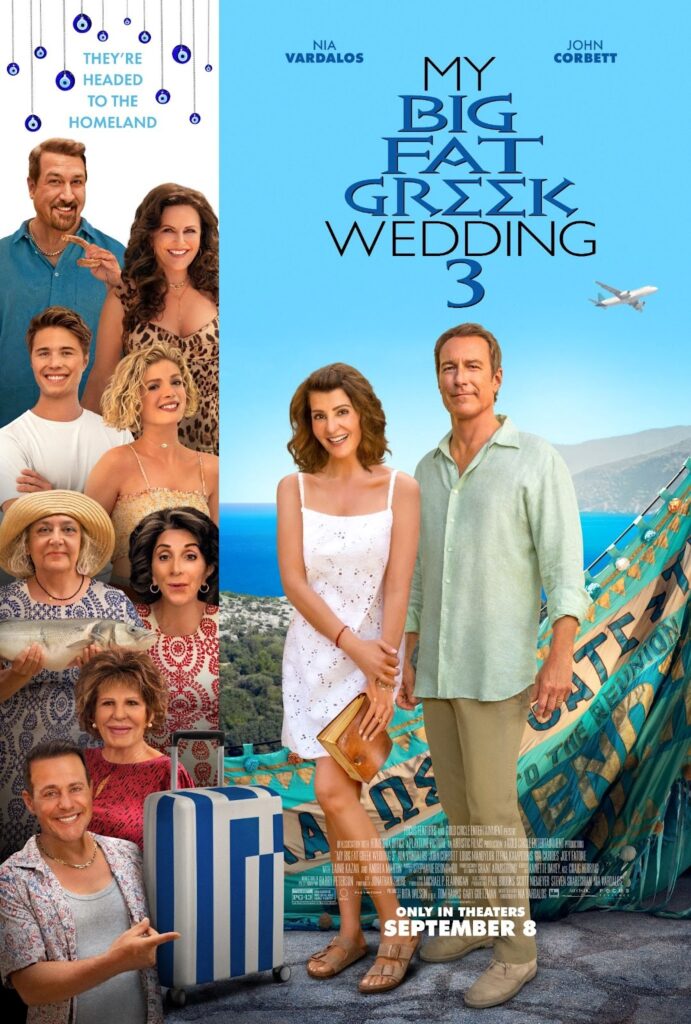 NO ADVANCE TICKET SALES. Box office opens 45 minutes before showtime
Rated PG13 – Comedy – 1 hr 31 minutes
Members of the Portokalos family reunite in Greece for a hilarious and heartwarming trip full of love, twists and turns.
This film features audio descriptions for the visually impaired, hearing assistance and open captions.
REGULAR SHOWTIMES THIS WEEK
Friday, September 22 at 3 pm with captions
Saturday, September 23 at 3 & 7 pm
Sunday, September 24 at 3 & 7 pm
CLOSED MONDAY AND TUESDAY
Wednesday, September 27 at 3 & 7 pm
Thursday, September 28 at 7 pm
No advance ticket sales
We do not sell tickets online
We do not reserve tickets
Box office opens 45 minutes before showtime.
This movie does feature hearing and visually impaired capability. If captioning is desired, contact the theater owner at least one hour before showtime. Go to the Theater Info tab above > Hearing and Visually Impaired page for more information