Priscilla
Through December 7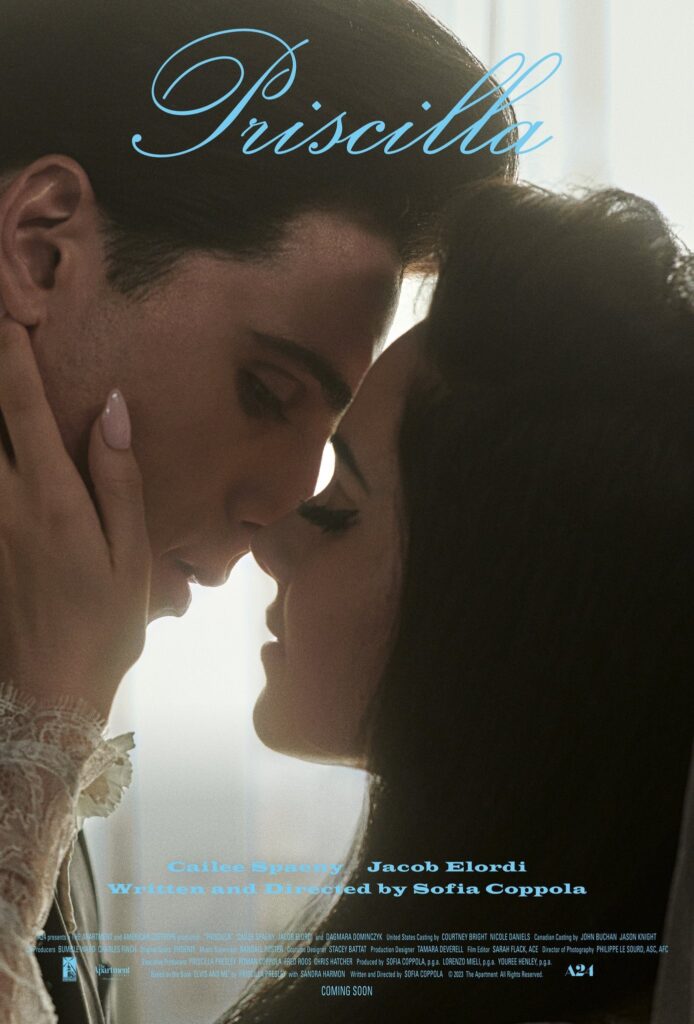 NO ADVANCE TICKET SALES. Box office opens 45 minutes before showtime
Rated R – Romance/drama – 1 hour 50 minutes
When teenager Priscilla Beaulieu meets Elvis Presley at a party, the man who's already a meteoric rock 'n' roll superstar becomes someone entirely unexpected in private moments: a thrilling crush, an ally in loneliness, and a gentle best friend.
REGULAR SHOWTIMES THIS WEEK
Friday, December 1 at 3 pm with captions
Saturday, December 2 at 3 & 7 pm
Sunday, December 3 at 3 & 7 pm
Closed Monday and Tuesday
Wednesday, December 6 at 3 & 7 pm
Thursday, December 7 at 7 pm
No advance ticket sales
We do not sell tickets online
We do not reserve tickets
Box office opens 45 minutes before showtime.
This movie does feature hearing assistance (amplification), open captions and visually impaired capability.
If captioning is desired and available, contact the theater owner at least one hour before showtime. Go to the Theater Info tab above > Hearing and Visually Impaired page for more information.