The Peterborough Community Theatre (PCT) is an independent theater owned by long-time Peterborough residents Vanessa Amsbury-Bonilla and Kevin Goohs. PCT happens to be the oldest movie theater in New Hampshire; celebrating its 105th anniversary in September 2019.
Peterborough's only movie theater opened September 26, 1914 as the Gem Theatre and was built by local residents Charles, Warren, and Lester Nichols. The theater had a seating capacity of 500; admission was five cents for children, ten cents for adults, and balcony seats were fifteen cents. In the early years, both movies and stage productions were regularly featured at the Gem.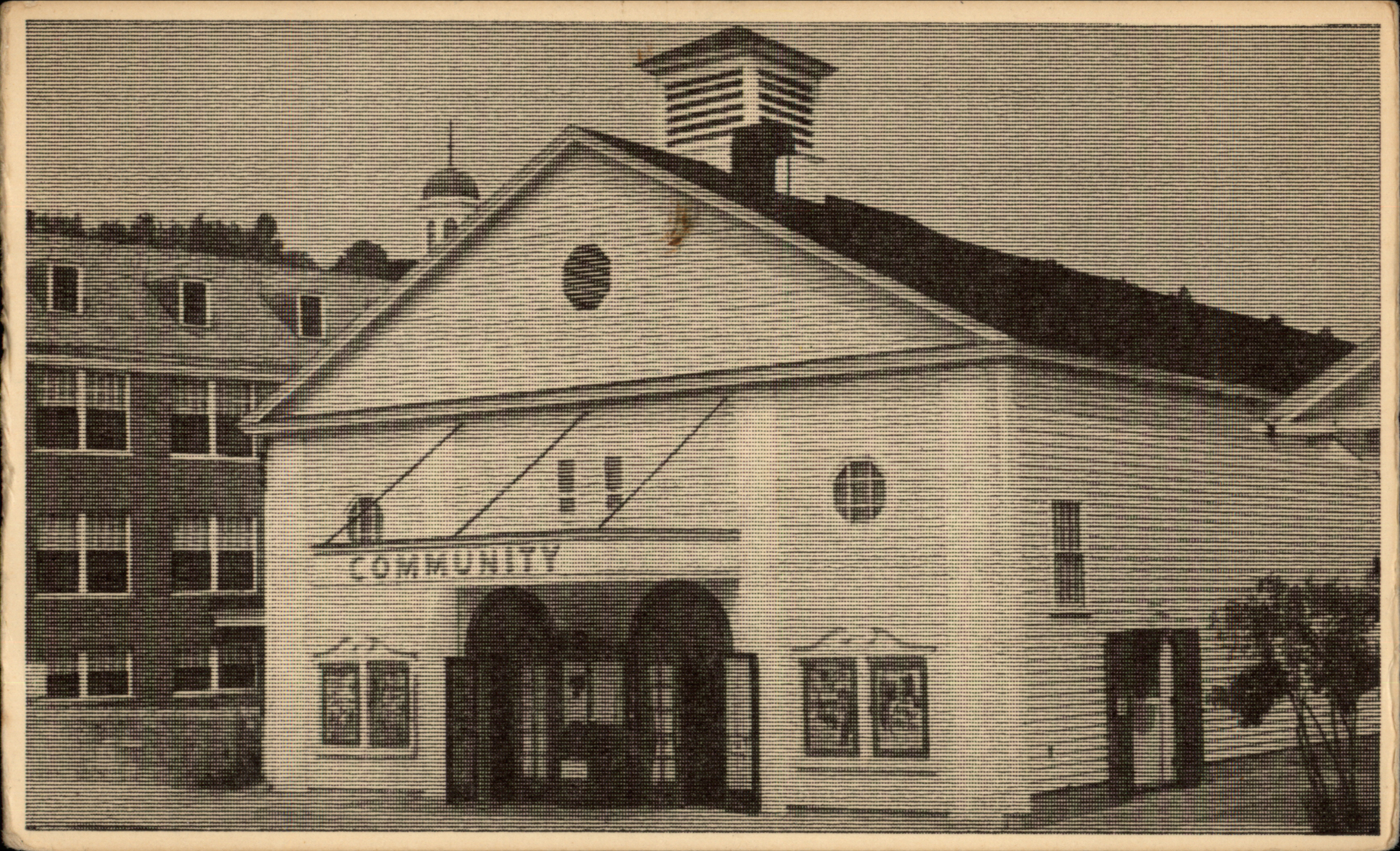 The theater has undergone a number of updates and renovations, including in 1945 when it nearly burnt to the ground. In 1977, when a stage was added, not surprisingly many artists from the Folkway also performed at the Peterborough Community Theatre, including Odetta, Tom Rush, Jonathan Edwards, and Merle and Doc Watson. For those of you not familiar with the Folkway, it was a legendary coffeehouse just down the street from the Theatre, and was the stomping ground for many folk artists between 1975 and 1996.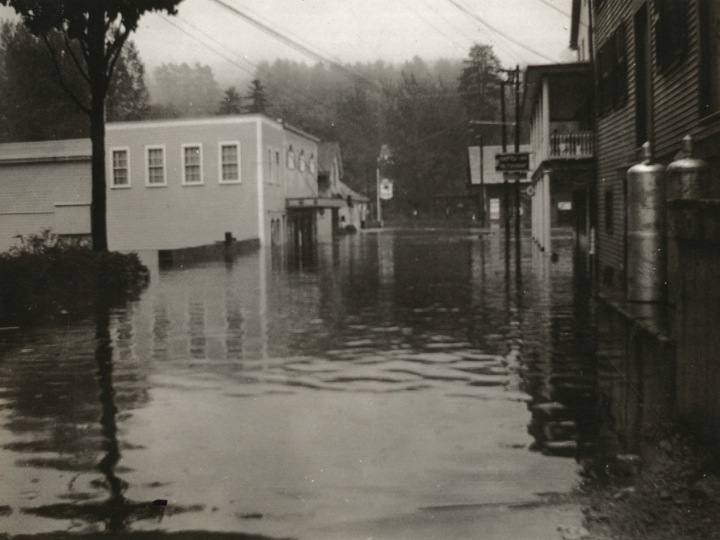 Flood of November, 1950
In 1984, the building was reconfigured into a 95-seat theater with an appropriately named restaurant next door called Hollywood Cafe.
In April of 2013, a Kickstarter campaign was launched to convert the Theatre from 35mm film to digital to keep it from being shuttered forever. In just 23 days, over $50,000 was raised and the Peterborough Community Theatre converted to digital technology in May 2013.
In addition to featuring newly released movies, the theater is often used for one-time film screenings and by community groups to hold special meetings. For the past two years, the Theatre was proud to host the New Hampshire High School Short Film Festival during its screening tour around the State.
In the fall of 2016, Peterborough Community Theatre partnered with New Hampshire Public Television, World Channel/Eyes on the Prize, Mariposa Museum, and the Peterborough Unitarian Universalist Church, to present a series of six free documentaries that explore Civil Rights issues from 1954 – 1965.
Peterborough Community Theatre has consistently been voted one of the top 3 movie theaters in the Monadnock Region in the Monadnock Shopper News "Best of Monadnock 2015 – 2018 – Readers' Choice Awards" and one of the Best Local Movie Theaters by the Keene Sentinel Readers' Choice Awards 2016 – 2018.
The Theatre is proud to support local organizations, including:
The Thing in the Spring
Peterborough Unitarian Universalist Church
ConVal's Student Recognition Breakfast
100 Nights Shelter
100+ Women Who Care Monadnock
ABLE NH
The Cornucopia Project
The Grapevine Family & Community Resource Center
Project Shakespeare
The Well School
Peterborough Players
The River Center
MONIFF
International Jewish Film Festival